My Dad was an exceptional man with great charisma and a genuine, generous, open-hearted soul; I miss him dearly... It is therefore a wonderful feeling to see him in so many images, shared by people the world over; still loved by millions and unforgotten... Thanks to some very dedicated friends, this new site was born. I wish it well, God speed, may it bring toghether all of my father's admirers... Happy New Year, may Peace prevail and my best wishes to you and your families.
Christopher Barker
January 2008
Lex Barker was an actor during Hollywood's golden years and still enjoys worldwide acclaim today.
He has his place in movie history as Tarzan and Old Shatterhand. From being discovered as Tarzan arose the first immortal-hero status for tall, athletic Lex Barker, which was confirmed when he played Old Shatterhand and Kara Ben Nemsi in the Karl May series of films after he moved to continental Europe.
The purpose of this website is to maintain the memory of the simpatico American, and be a tribute to a film star and a life that will remain unforgettable.
News:
22-Nov-2021: Marie Versini (1940 - 2021)
Die französische Darstellerin von "Nscho-tschi" ("Schöner Tag") ist – nach langer, schwerer Krankheit – gestorben: Marie Versini wurde 81 Jahre alt.
Nach dem "Abtreten" ihrer Filmkollegen Lex Barker und Pierre Brice, sowie von Filmkomponist Martin Böttcher, der damals die "ins Herz gehende" Musik zu den Winnetou-Filmen schrieb, ist mit Marie Versini nun ein weiteres Idol der Filmreihe "in die ewigen Karl-May-Filmjagdgründe" gegangen.
Neben dem großen Klassiker Winnetou 1 agierte Marie Versini in weiteren Filmen der Karl-May-Serie (mit Ausnahme des Films von 1966 immer an der Seite von Lex Barker): Der Schut (1964, als "Tschita"), Durchs wilde Kurdistan und Im Reich des silbernen Löwen (beide 1965, als "Ingdscha"), sowie in einem weiteren "Nscho-tschi"-Auftritt in "Winnetou und sein Freund Old Firehand" (1966).
Lex Barkers Sohn Christopher, der über viele Jahre in gutem Kontakt zu Marie Versini stand, hat die Nachricht vom Tod "Nscho-tschis", der unerfüllten Filmliebe seines Vater Lex auf der Leinwand in "Winnetou I", mit großem Bedauern vernommen. "Ich spreche ihrer Familie mein herzliches Beileid aus. – Wir sollten uns mit Freude an Maries Filme und die langjährigen Kontakte mit ihr bei unseren Treffen zurückerinnern. Sie wird uns fehlen!" Barker jr. hätte gerne mit Marie Versini den 60. Jahrestag des Kultfilms "Winnetou I" im Jahr 2023 gefeiert.
Ein Interview mit Marie Versini gibt es hier.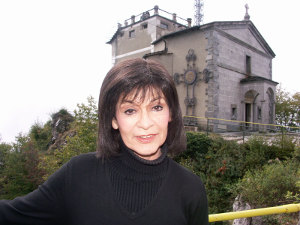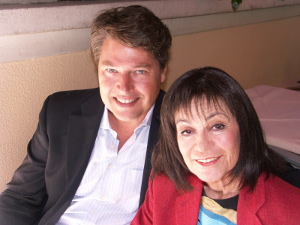 14-Jun-2021: Historical interview with the charming US-American Lex Barker now online!
It is an interview conducted in the year 1959 by TV presenter Wolf Mittler of the Bavarian public television channel "Bayrisches Fernsehen".
It shows good-humored Lex who had come to Munich to guest-star in the TV series "Tales of Vikings" which was filmed at the studios in Geiselgasteig.
15-Nov-2019: Fundraising event
On November 15, 2019 the musical The Speech of Chief Seattle was performed by Michael-Gemeinschaft in Schweigmatt, Baden-Wuerttemberg (Germany) Jean-Marc Birkholz, the popular performing actor of Winnetou at the Karl-May-Festival in Elspe, read the words of Chief Seattle's speech. Christopher Barker, son of the late legendary Old Shatterhand Lex Barker held the prologue.
Amongst others Barker said "... together with our children all of us can relearn to appreciate and maintain our Good Mother Earth. We can show our children that as adults, we too, believe in the future. Let's give our children the space and the time that they need. If needed, let's donate some of our time to people – parents, friends, colleagues. If we don't do so, Chief Seattle's speech will still remain valid but won't it be ourselves who will be lost?" An unforgettable evening, especially for all the visitors of the subsequent Meet & Greet fundraiser who were awarded the musical bonus of Christopher Barker singing two songs.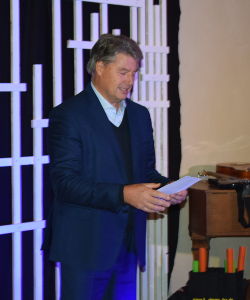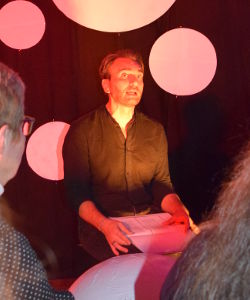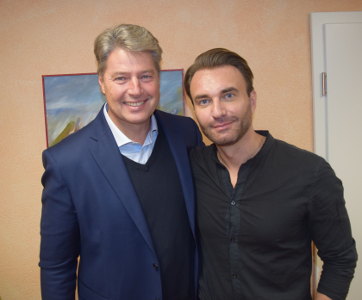 08-May-2019: Lex Barker would have been 100 today
"They say there was snow that day, that the flowers in the garden were killed by frost." That's what many years later, Lex is supposed to have said about his birthday. He was named after his father Alexander Crichlow Barker. His place of birth is the sleepy town of Rye, NYS. Right in the middle of a park, you can find a sturdy brick building, the house where Lex was born.
At the early age of 54, Lex Barker died of a heart attack in the streets of New York. One hundred years after the day he was born he may be gone but not forgotten. Although there are only about 30 miles between the two places of Rye and New York, Barker was a cosmopolitan and left a special impression worldwide.
For more information click here.
02-Jun-2018: Lex Barker in 'Wild West made in Germany'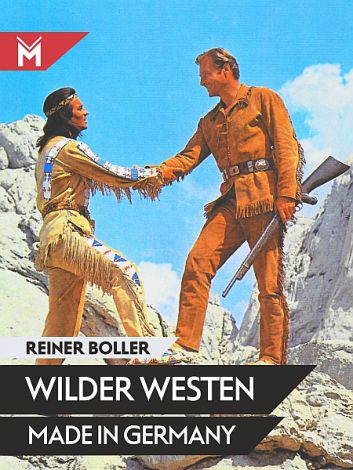 The German western productions of the 1960s are 'classics' nowadays. The cinema and television audience has retained the movies in its cultural memory. The new handbook about the German western, Wild West made in Germany, describes this very special phenomenon based on the movies and the actors of this genre.
Author Reiner Boller conducted research for many years, visited archives and filming locations, and spoke with many people involved in making German westerns, especially the Karl-May movies. During the exhaustive work, two people in particular extended much appreciated assistance to Reiner; Matthias Wendlandt, whose father produced the famous Winnetou film series of the 1960s, and Christian Becker, the producer of RTL's new filmization based on May's famous tale. Of course, the new handbook, Wild West made in Germany, will also present to the reader previously unpublished details about Lex Barker and the production of his famous Winnetou movies.